Principal's Update 4/6
We had another big week of news! The Governor's announcement closing schools for the school year has us all scrambling to work out details. Here is what we know:

Attachment
Information from GCJHS counselors https://docs.google.com/presentation/d/1U-lxGhWVTxtHUUKLnCpNJ35arSvt625usP7PDx01LxA/edit?usp=sharing
Updated school calendar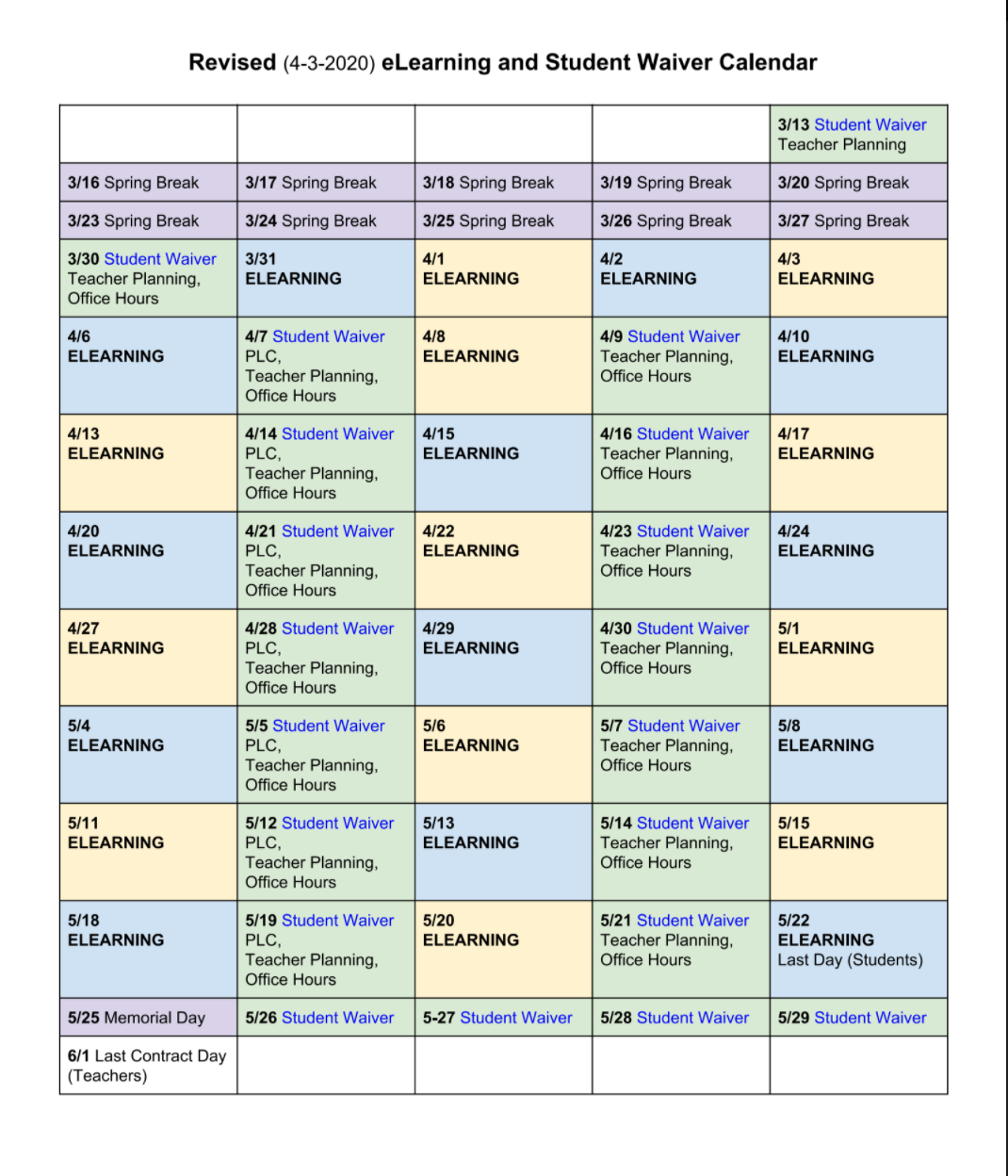 Teacher Assignment Sheet https://docs.google.com/document/d/14Xon02IqCsYCK5NTg1lv977MWZiP3V0Vfkmnv2f5Eus/edit?usp=sharing

News
1. Here is a link to a video from Dr. Olin with the latest update. https://youtu.be/wFQow9_I1-M
2. All spring sports are cancelled. We are working on how to refund fees already paid for spring sports. All end of the year activities are cancelled. This includes the 8th-grade dance, school trips and awards.

3. Dance and cheer tryouts scheduled for this spring are on hold. Please watch future parent emails for updates.

4. Yearbooks are still on schedule to be complete mid-May. There is still time to order one. Follow this link to order yours!

5. Assignments link. Communication is important to us. In an effort to help you help your children, we will post a schedule for the week with topics and assignments posted for every teacher. The teachers are listed by department and in alphabetical order. Along with the schedule, teachers also have their office hours posted.

Please make sure your child is logging into all his/her classes to complete assignments. Most students have seven classes.

6. Greenfield-Central Junior High School counselors are holding their office hours from 2 PM to 4 PM Monday through Friday. During this time, they plan to check in with students and families. Also, please know that they will be available during our elearning days from 9 AM- 4 PM via email. ([email protected] and [email protected]) They will respond to your emails as soon as possible. Please let them know if there is anything they can do to help.
7. No one is allowed in the school buildings right now. We plan to have a system in place, in May, where students can clean out their lockers, pick up their yearbooks, and turn in their devices.
Here are ways for you to obtain information regarding what's happening at GCJHS.
Website– http://gcjhs.gcsc.k12.in.us/
Twitter- @GCJHS_principal
Facebook – Greenfield Central Junior High School
Instagram– gc_jhs
Mr. Jack
Principal, Greenfield-Central Junior High School